With so many variables to consider, it's easy to feel overwhelmed and give up on homeownership altogether. But fear not, because with the right information and a little savvy, you can unlock the door to homeownership and make your dream a reality. In this article, we'll share ten insider tips for conquering the property market and getting the keys to your own home.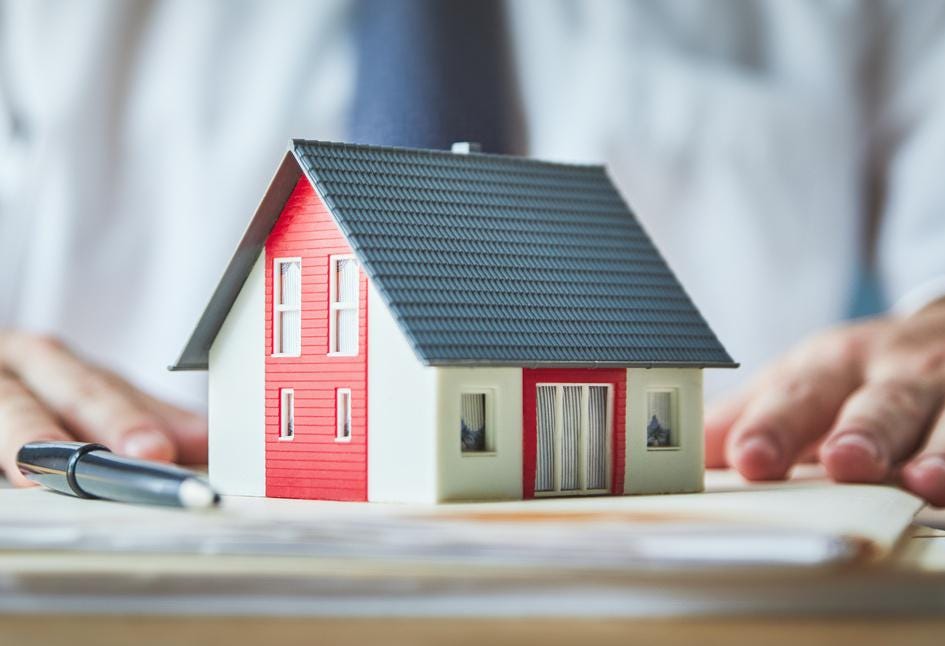 Understanding the property market
Before you take the plunge into homeownership, it's crucial to understand the property market. The market can be highly volatile, with prices fluctuating rapidly based on supply and demand. You may consider getting a free property valuation from an estate professional. By doing your research, you can determine the appropriate time to buy and what kind of property you can afford.
Another key aspect of understanding the property market is to identify what kind of property is in demand. This could be anything from a family home with multiple bedrooms to a small apartment in the city. Knowing what properties are popular will help you make an informed decision when it comes to making an offer.
Assessing your finances
Once you've got a handle on the property market, the next step is to assess your finances. Buying a home is a significant investment, and you'll want to make sure you're financially prepared before making an offer.
Start by getting a pre-approval for a mortgage. This will give you an idea of how much you can afford to spend on a property. You'll also want to consider additional costs such as closing fees, taxes, and insurance.
It's essential to be realistic about your budget and not overstretch yourself. Remember, you'll also need to factor in ongoing costs such as maintenance, utilities, and any unexpected repairs.
Researching the neighbourhood
When it comes to buying a home, the neighbourhood is just as important as the property itself. Take the time to research the area thoroughly, including nearby amenities, schools, and public transport links.
Visit the neighbourhood at different times of the day to get a feel for the community. You'll also want to check for any potential issues such as traffic noise, crime rates, or environmental factors.
Working with estate agents
An experienced agent will have a wealth of knowledge of the local market and may guide you through the buying process. They may help you find properties that match your criteria, negotiate offers, and provide valuable advice on the buying process.
Viewing properties and making an offer
During the viewing, pay attention to the property's condition, layout, and any potential issues. You'll also want to note any additional costs such as repairs or upgrades that may be required.
If you decide to make an offer, work with your estate agent to determine the appropriate amount.
The importance of home inspections
Before closing the deal, it's essential to have a home inspection conducted. This will help identify any potential issues with the property, such as structural damage, electrical or plumbing problems, or pest infestations.
In addition to giving you a clear picture of the property's condition, a home inspection report is an excellent source of information for making an informed decision about whether to proceed with the purchase.
Negotiation
Remember that the homebuying process can be a negotiation. So, advocate for yourself throughout the process and don't be afraid to negotiate. Be confident in your market knowledge, budget, and needs.
Closing the deal
Once you've had a successful home inspection, it's time to close the deal. This process involves signing a contract, paying closing fees, and transferring the property's ownership to you.
Be sure to read the contract carefully and understand all its terms and conditions before signing it. As a result, you won't face unpleasant surprises in the future.
Moving into your new home
Make a schedule of all the tasks that need to be completed, such as packing, hiring movers, and transferring utilities. Don't forget to take time for yourself and celebrate this exciting milestone!
Maintaining your home and property value
Owning a home isn't just about the initial purchase; it's also about maintaining the property and ensuring its value remains strong. Regular maintenance, repairs, upgrades, and renovations can prevent costly issues down the road and keep your home in top condition.
Remember, owning a home is a long-term investment, so take your time and find the one that best suits your requirements. Happy house hunting!