The topic of today's article is going to be Fanny Hensel in its entirety. Most people have never heard of her, but believe me when I say that she enjoyed tremendous renown during her day. Not only in the past but even more recently, her name was still considered among the best in the field of composition. Yes, she was a composer, and if you are interested in learning more about her, this article is going to assist you in doing so by providing you with information about her as well as her life; therefore, continue reading in order to learn more about her.
Introduction to Fanny Hensel
Fanny Mendelssohn was a German composer and pianist who was active during the early Romantic period. She was born in 1805. She was the sister of Felix Mendelssohn, and over her career, she is credited with composing a total of 466 works. click here
In addition to being a composer, she was well-known for her interpretations of works by composers like Mozart, Bach, and Beethoven. She received a lot of appreciation for her great piano-playing skills from the people who saw her perform. However, she did not act outside of her immediate family very often.
| Birthdate | November 14, 1805, |
| --- | --- |
| Birthplace | Hamburg, Germany |
| Death Date | May 14, 1847, |
| Occupation | Composer, Pianist |
| Children | One son, Sebastian |
| Musical Education | Received music lessons from her mother and other distinguished teachers |
| Compositional Style | Lyrical, Romantic, and Classical elements |
| Known For | Pioneering female composer, accomplished pianist, and collaborator with her brother Felix Mendelssohn |
Early life
Fanny Hensel was born on November 14, 1805, in Hamburg, Germany, into a financially successful and culturally significant family. Her mother was a gifted singer and pianist who had studied under the renowned composer Johann Kirnberger when she was younger. Her father was a successful banker.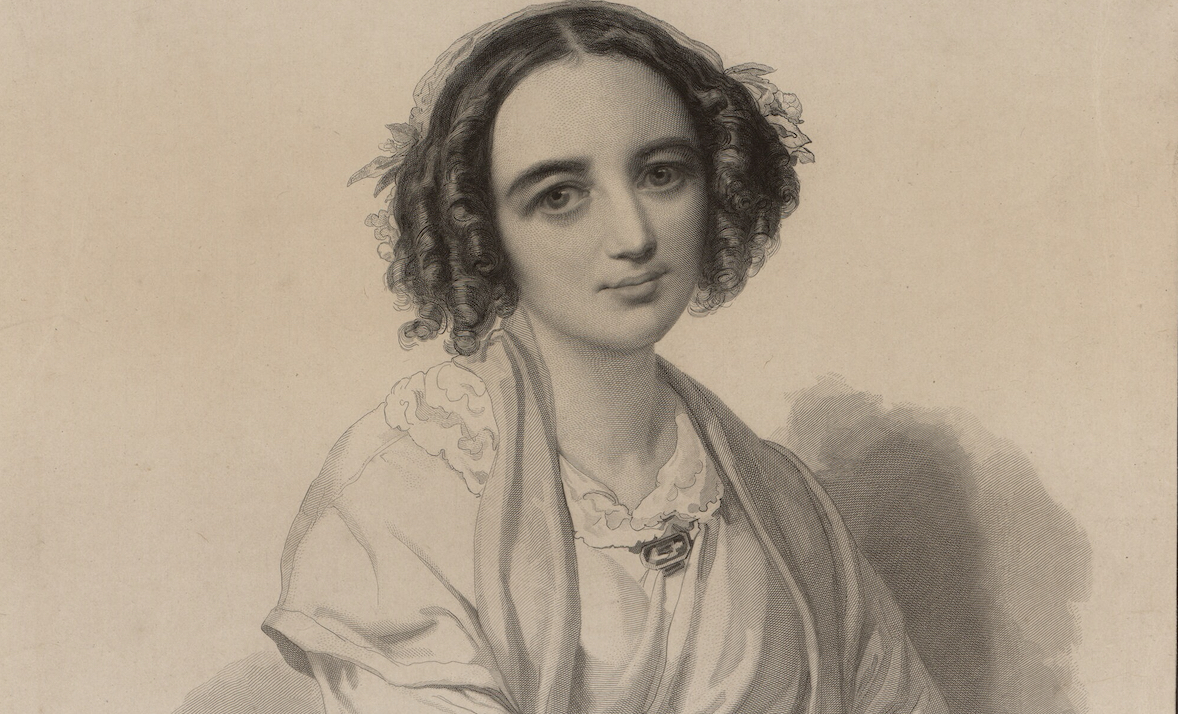 First music teacher
Fanny's mother was her first music teacher since her mother recognized Fanny's musical prowess at a young age and began teaching her daughter. It was unusual for girls to obtain such a well-rounded education during that historical period. Thus, the fact that she studied languages, literature, and other intellectual disciplines is one of her many accomplishments.
Fanny and her family relocated to Berlin in 1816, and it was there that she and her younger brother Felix continued their musical education under the tutelage of eminent instructors. However, Fanny's father did not encourage her to pursue a career in music and actively prevented her from publishing her works or performing in front of an audience. Fanny's goal was to become a professional musician.
Her brother her biggest fan
Despite this, Fanny continued to create throughout her whole life, and her brother Felix was a big fan of her music the whole time. In addition to this, she was a significant contributor to Felix's personal progression as a musician by critiquing his compositions and working on musical projects with him.
Fanny was involved in the social and cultural life of Berlin in addition to her studies in music. She was known for arranging salons and building friendships with a variety of creative types, including musicians, writers, and artists. In 1829, she wed the painter Wilhelm Hensel, and in 1830, they welcomed their first child, a son named Sebastian.
In general, Fanny's formative years were marked by a robust musical and cultural education, as well as the difficulties and restrictions imposed by the gender roles and societal expectations of her time period.
Her family background
Fanny Hensel was from a wealthy and powerful family that had a strong legacy in terms of academic and cultural accomplishment. Her mother, Lea Salomon, was a superb singer and pianist who had studied under the composer Johann Kirnberger. Her father, Abraham Mendelssohn, was a notable banker and philanthropist, and her mother's father was a prominent philanthropist.
They become Christian from Jewish.
Fanny Mendelssohn was the oldest of her four siblings, including her younger brother Felix Mendelssohn, who would become a famous composer and conductor. The family had previously been Jewish, but they converted to Christianity to blend in with German society more easily. Despite this, they had to contend with anti-Semitism and other forms of prejudice, notably after the defeat of Napoleon in 1815.
Motivated by the family
Because of the family's deep devotion to learning and the arts, Fanny and Felix were both given a well-rounded education that began with early exposure to various languages and works of literature and musical composition. They were encouraged to pursue their musical interests, although Fanny experienced greater challenges because of the expectations that society placed on women during that time period.
Throughout her entire life, Fanny's family continued to be an essential source of support for her, regardless of her difficulties. Her brother Felix was a close collaborator and a champion of her music, and her husband Wilhelm Hensel was a painter and fellow artist who shared her artistic ambitions. Together, they were an integral part of her creative process.
All about her musical education
As a result of the extensive musical training that began for Fanny Hensel at a very young age, she established a successful career both as a composer and a pianist.
Her mother, Lea Salomon, was a talented musician who provided Fanny her first music lessons. Her father, Abraham Mendelssohn, supported her musical interests by hiring distinguished teachers and encouraging her to pursue her passion. Fanny Mendelssohn's mother was a talented musician who provided Fanny with her first music lessons.
Formal music education
At the age of 13, Fanny began her formal musical education by beginning to take lessons with Carl Friedrich Zelter, a notable composer and conductor who was also a personal friend of the family.
Zelter was a close friend of the family. Zelter noticed the musical ability of Fanny, and as a result, she received intensive tuition in counterpoint, harmony, and composition, in addition to training in voice performance and piano performance.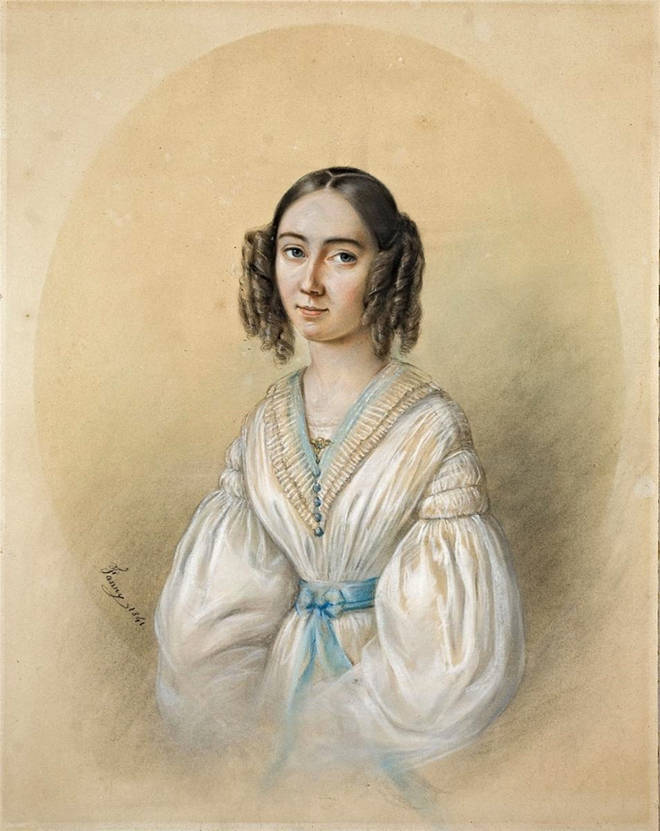 Fanny continued her musical education throughout her life, studying with renowned instructors like:
Ludwig Berger.
Adolph Bernhard Marx.
Felix Zelter.
She devoted a great deal of time and energy to examining J. S. Bach's compositions and his methods, as she was particularly fascinated by his works.
Traditional education
Fanny received an education in the traditional sense, but in addition to that, her family had a vast collection of sheet music and records, so she was also exposed to a wide variety of musical styles and genres.
She also made a habit of going to performances and concerts regularly, which allowed her to network with and work with many renowned musicians and artists.
Her career
Fanny Hensel's career as a pianist and composer was brief but fruitful. As a woman in a male-dominated field, she overcame many obstacles to produce a body of work that is both beautiful and groundbreaking.
Hensel's early works were mostly intimate piano pieces that she performed at house concerts and family gatherings. She also started writing vocal music, such as lieder and choral compositions, that featured her knack for composing catchy tunes and nuanced harmonies.
Her brother's role
Hensel Mendelssohn was a composer and conductor who rose to prominence in the 1830s, largely thanks to the influence of her more famous sibling, Felix Mendelssohn. Felix saw Fanny's potential and helped her make a name for herself by having her music published and played at events.
Gartenlieder
Hensel's reputation as a composer was cemented after the release of her first songbook, "Gartenlieder" (Garden Songs), in 1837. Throughout her life and career, she consistently composed vocal music, such as song cycles, choral pieces, and cantatas.
Hensel was a talented pianist who performed both in private settings and at public events in addition to her job as a composer. Her playing, which was noted for its emotion and nuance, earned her high praise from her peers.
Despite her accomplishments, Hensel was a woman who was sometimes overshadowed by her brother and other male composers in the music profession. She also struggled to juggle being a wife and mother with her creative pursuits.
Her compositional style and work
Fanny Hensel's style of writing music was a mix of Romanticism and Classicism. Her music had lyrical melodies, rich harmonies, and new ways of composing sounds. Her music also had a lot of emotional depth and sensitivity from her experiences and relationships.
Hensel's works covered a wide range of styles, such as solo piano music, chamber music, music for voices, and larger works for choir. Some of her most well-known works are:
"Das Jahr" (The Year): "Das Jahr" is a significant piece of music written for solo piano and consists of a collection of twelve works, each of which is meant to symbolize a different month of the year. These pieces are evocative and atmospheric, capturing the shifting moods and feelings of the changing seasons.
Songs: Over the course of his career, Hensel composed over 400 songs that were lauded for their stunning melodies and profound levels of feeling. Her songs "Bergeslust" (which translates to "Mountain Joy") and "Die Mainacht" are among her most well-known works (May Night).
Chamber music: Hensel wrote a piano trio, a string quartet, and a piano quartet, among other pieces for small groups. These pieces show how good she is at making textures and harmonies that are complex and full.
Choral Works: Hensel also wrote bigger pieces for the choir, like cantatas and oratorios. These pieces show that she could write big, emotional music that was good for public performances.
Overall, Hensel's music was known for being beautiful, moving, and technically well-done. Her work helped bridge the gap between Classicism and Romanticism, and she is still an important figure in the history of Western classical music.
Her marriage life
Fanny Hensel got married to the court painter Wilhelm Hensel in 1829. Their marriage was marked by a deep and loving relationship and mutual support for each other's artistic pursuits. Wilhelm strongly supported Fanny's musical career, and he encouraged her to keep composing and performing even though she faced cultural and social barriers as a woman.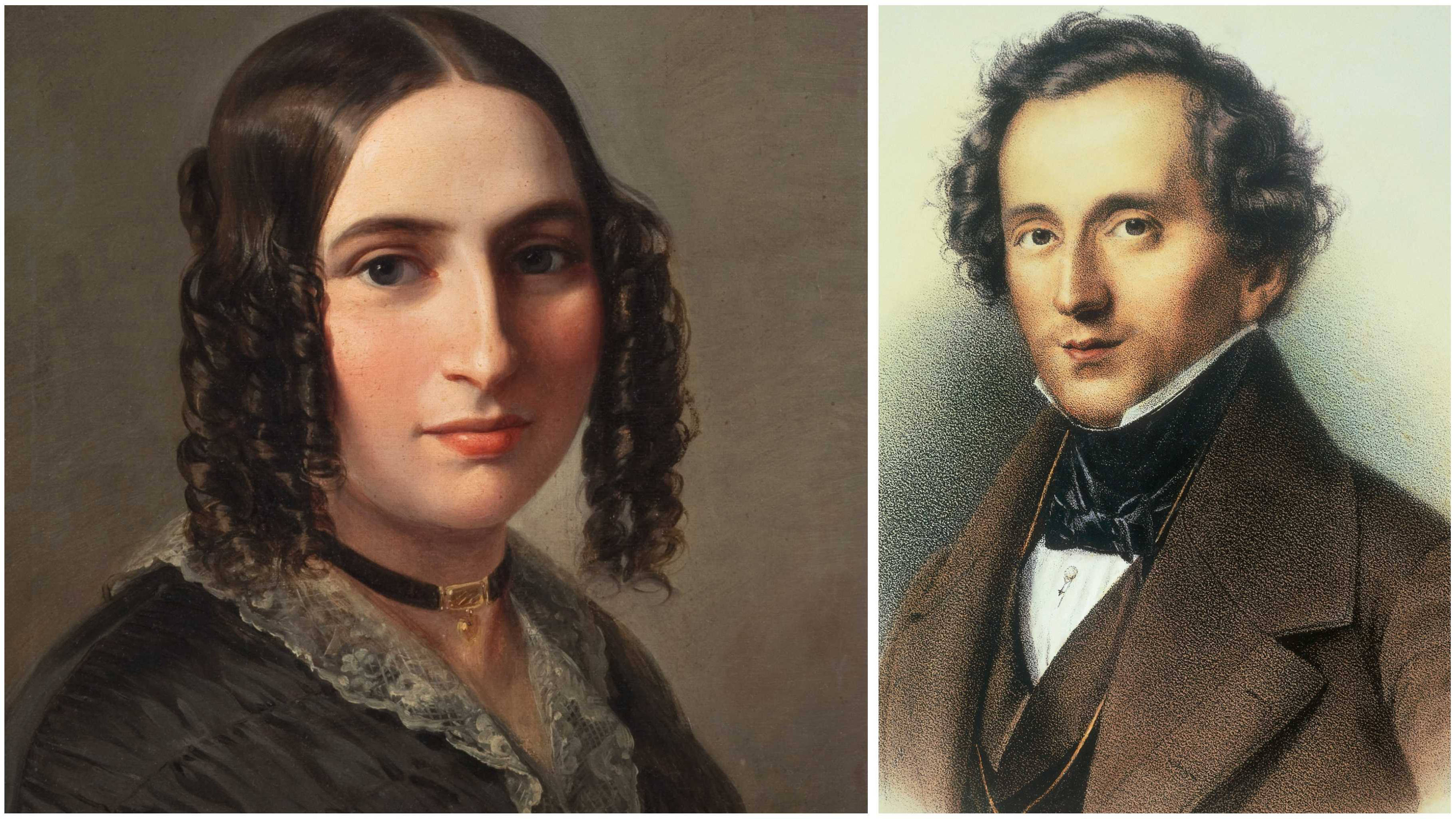 Their one and only son
The couple only had one child, a son named Sebastian, born in 1830. Fanny's responsibilities as a wife and mother sometimes got in the way of her creativity, but she continued to write music and perform throughout her marriage, often with the help and support of her husband.
They both have alot of friends.
Fanny and Wilhelm also had a lot of friends and were known for having many parties and salons at their homes. These events gave Fanny a chance to show off her work and for the couple to meet other well-known artists and intellectuals of the time.
Fanny's untimely death at 41 cut short her marriage with Wilhelm, who was devastated by the loss. Despite their short time together, Fanny and Wilhelm had a relationship marked by deep and lasting love, and their partnership helped to support and inspire Fanny's creative work. Wilhelm spent the rest of his life promoting her music and preserving her legacy.
Her death
On May 14, 1847, Fanny Hensel died at the age of 41.
Hensel's heart condition, which she had been dealing with for a long time, probably caused the stroke that led to her death. Her family, friends, and coworkers mourned the loss of a talented and creative composer.
Even though Hensel's career was short. She had a big impact on the world of music, and her legacy is still celebrated and admired today. Her death was also a stark reminder of how hard it was for women to get ahead in classical music. Also which men dominated, and it helped to get more women into the arts.
Legacy and recognition
Fanny Hensel's legacy and reputation have grown a lot in the years since her death. During her lifetime, her brother Felix Mendelssohn was more well-known for his music than hers.
Today, people remember her as a pioneering female composer who helped pave the way for women who came after her.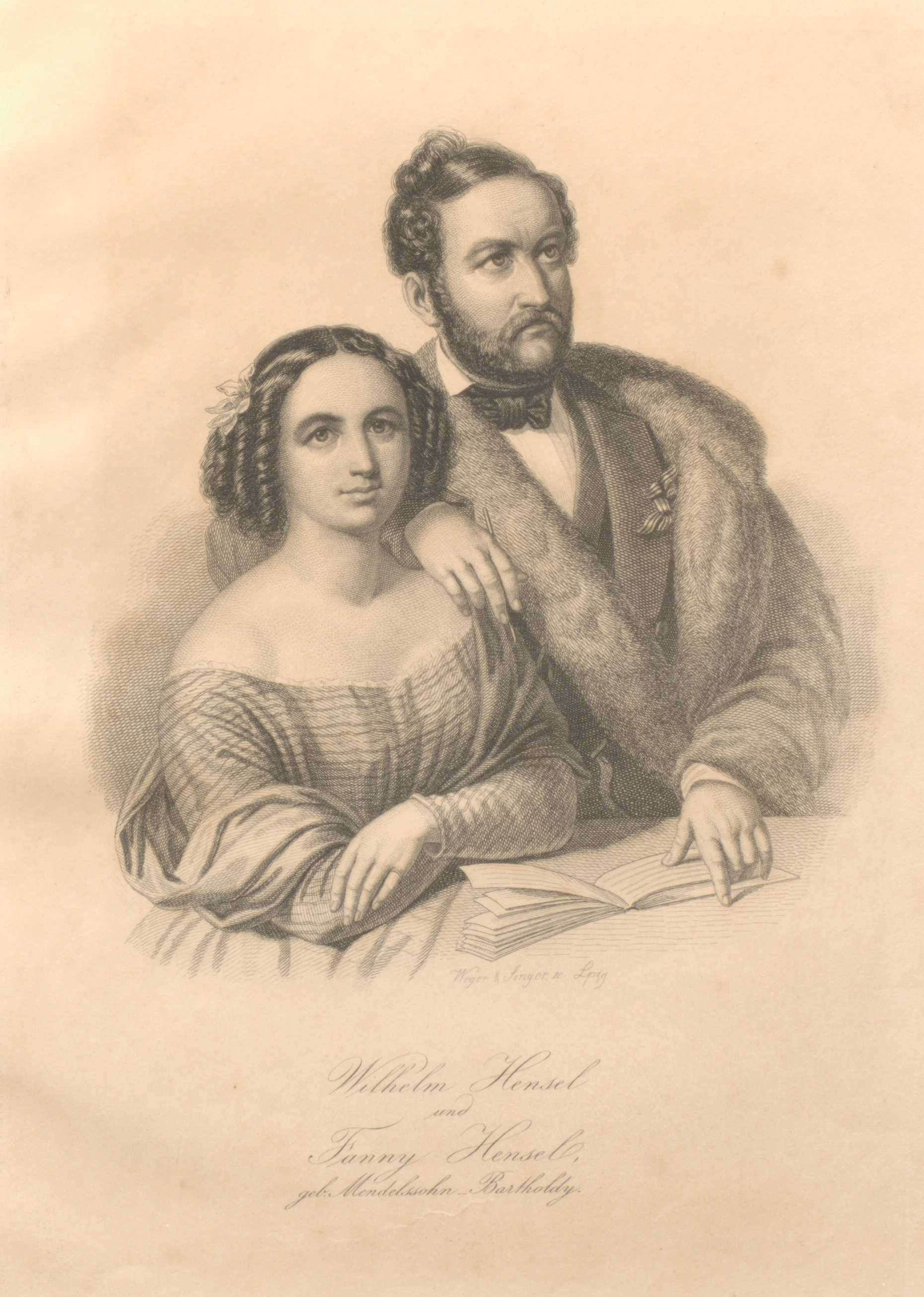 Her husband continues her legacy.
After Hensel's death, her husband Wilhelm worked hard to promote her work and preserve her legacy, which kept her music played and published.
Hensel's music gained popularity in the 20th century, and many performers recorded and performed it.
Conclusion
Fanny Hensel is a well-known figure in the history of classical music in the West. Her music is admired for its beauty, emotion, and technical skill, and her career is seen as proof that women can work hard and be talented in a field where men are more common.
Hensel's legacy has inspired new generations of female composers to break barriers and create meaningful music. Overall, Fanny Hensel contributions to the world of music are still celebrated and admired, and her music is still an important part of the Western classical canon.